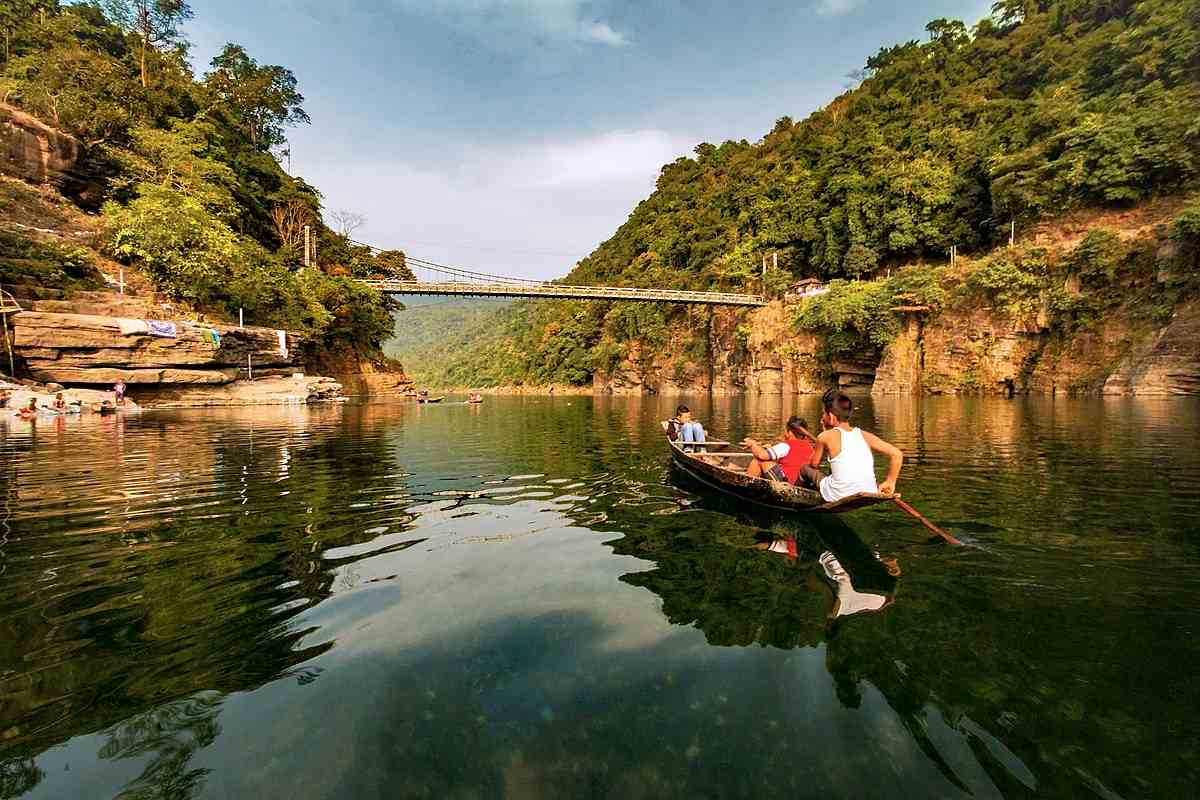 Mumbai
Kayaking in Kajrat
Open Time : Open 24 hours
Entry : paid
Address : Karjat, Maharashtra, India
More Travel Tips from
Mumbai
Why to visit
Kayaking in Kajrat
The Sahyadri Mountains, in the Raigad district of Maharashtra, are home to the little hill town of Kajrat. This location is well-suited for kayaking because it is where the river Ulhas starts.
Distance from Mumbai: Kajrat is just about 62 km away from Mumbai by road alternatively, and by flight it is 50 km away.
Nearby places to visit: The Sandy beaches with Whispering Casuarinas, and Kashid in Maharashtra.
How to reach Kajrat?
By Air: The closest international airport to Karjat, which is situated around 70 kilometers away, is the Chhatrapati Shivaji Airport in Mumbai. Travelers can get to this lovely location by hiring a taxi at the airport.
By Train: Karjat is a significant rail hub with excellent connections to all major cities both inside and outside the Maharashtra state.
By Road: There are government and private buses that connect Karjat to other Maharashtrian cities. For travelers to go to Karjat, buses are available every day.
FAQ on
Kayaking in Kajrat
What is the typical kayaking price range?

Normally, kayaking costs between Rs. 2,900 and Rs. 9,900.
What time of year is ideal for kayaking?

Any time of the year is considered to be a great time to go kayaking. As long as the weather is agreeable, kayaking is possible all year long.
What varieties of kayaking are there?

Generally speaking, there are three different forms of kayaking. These include recreational kayaking, which is done in rivers and is, as its name implies, leisurely and recreational, and adventure kayaking, which is typically done in the ocean.
What kind of kayak is the most popular?

The most common kind of kayak resembles a very little boat with room for only one or two passengers. That is how it is comparable to a canoe. It is low to the water, and the person seated propels it forward with opposing strokes of a double-bladed paddle. Typically, a sit-in or sit-on-top kayak is used for paddling in rivers.
Does going kayaking need one to be physically healthy and strong?

Yes, it is necessary to be able to swim because if you fall off the kayak or lose your balance, you'll need to be strong enough to float.
Special Tip
When not kayaking, one can go swimming, or get out of the kayak and try their hand at fishing. Additionally, kayakers frequently camp along the same river's banks and may even want to go hiking there.
By TANISHA JAISWAL
Disclaimer: Please note that the content of this blog/article including links, texts, images, and graphics is only meant for informational purposes. We do not intend to infringe any copyright policy or do not possess any third-party material. If you have issues related to any of our content or images, kindly drop your message at info@connectingtraveller.com