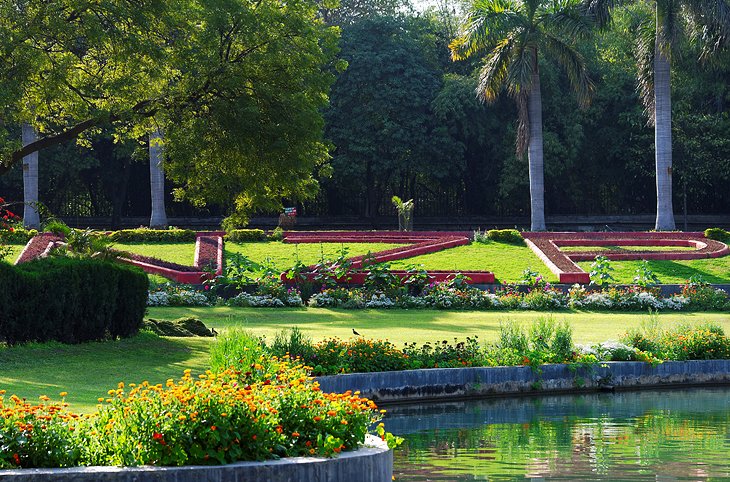 Delhi
National Zoological Park
Open Time : 8:30am to 12:30pm
Entry : paid
Address : National Zoological Park, Mathura Road, near Purana Qila, Pragati Maidan, New Delhi, Delhi, India
More Travel Tips from
Delhi
Why to visit
National Zoological Park
Approximately 1350 creatures from 130 different animal and bird species from throughout the world are housed in the National Zoological Park, which was first established as the Delhi Zoo in 1956. The zoo provides a fantastic environment for breeding & maintaining endangered species by letting the animals live in their natural habitat forms.
Highlights of the National Zoological Park of Delhi:
Visit a 176-acre zoo that was opened with the goal of inspiring other zoos in India.
When visiting the park, look out for unusual species including the Gir lion, chimps, hyenas, hippopotamuses, African Wild Buffalo, and zebras.
Gharials, Marsh Crocodiles, Indian Cobras, Indian Star Tortoises, and Indian Sand Boas are among the reptiles that may be found in the zoo's underground reptile house.
Observe stunning and distinctive bird species such the Sarus Crane, Emu, Silver Pheasant, Peafowl, Grey Hornbill, and Barn Owl.
Other critically endangered species like the Red Jungle Fowl, Asiatic Lion, Swamp Deer, and Royal Bengal Tiger can also be seen.
View over 1 350 creatures coexisting peacefully with nature in their native habitats.
Entrance fee and timings at National Zoological Park of Delhi:
The Delhi Zoo's entry fee of Indians: Rs. 40 (adults), Rs. 20 (children between the ages of 5 and 12), and Rs (Senior Citizens) Adults: Rs. 200; Students: Rs. 100 (Children from 5-12 years). Children under the age of five are admitted free of charge.
With the exception of Fridays and federal holidays, the zoo is open every day. The hours are 9 AM to 4.30 PM from 1 April to 15 October. However, the hours are 9.30 AM to 4 PM from 16 October to 31 March throughout the winter.
FAQ on
National Zoological Park
How to reach National Zoological park of Delhi?

There are numerous buses that travel in the direction of Delhi Zoo. 894A, 445, 374, 402, 403, 405, 419, 423, 425, 429, 438, and 966 are among them. Pragati Maidan Metro Station on the Blue line is the closest metro station near Delhi Zoo. It is 2.2 kilometres away from the Zoo.
When is the best time to visit National Zoological Park of Delhi?

Winter is the ideal season to visit the zoo because you can afford to walk on a sunny day. Having enough energy is crucial because the region to be covered is rather large.
What attractions are near National Zoological Park of Delhi?

Attractions near National Zoological Park of Delhi: (0.72 km) Purana Qila (3.11 km) Swaminarayan Akshardham (1.18 km) Humayun's Tomb
What restaurants are near National Zoological Park of Delhi?

Restaurants near National Zoological Park of Delhi: (0.59 km) Saz- American Brasserie (1.07 km) Threesixty Degrees (1.19 km) Cafe Lota
What hotels are near National Zoological Park of Delhi?

Hotels near National Zoological Park of Delhi: (0.57 km) Devna (0.54 km) La Sagrita (1.05 km) The Oberoi, New Delhi
Special Tip
Inside the zoo campus, food is not permitted with the exception of milk and baby oatmeal. A criminal offence is committed when someone teases or tries to harm an animal. Therefore, it must be avoided at all costs. The zoo's administrators allow for many types of filming on the grounds of the zoo. But in order to do that, permission is required.
By Rebecca Lal
Disclaimer: Please note that the content of this blog/article including links, texts, images, and graphics is only meant for informational purposes. We do not intend to infringe any copyright policy or do not possess any third-party material. If you have issues related to any of our content or images, kindly drop your message at info@connectingtraveller.com