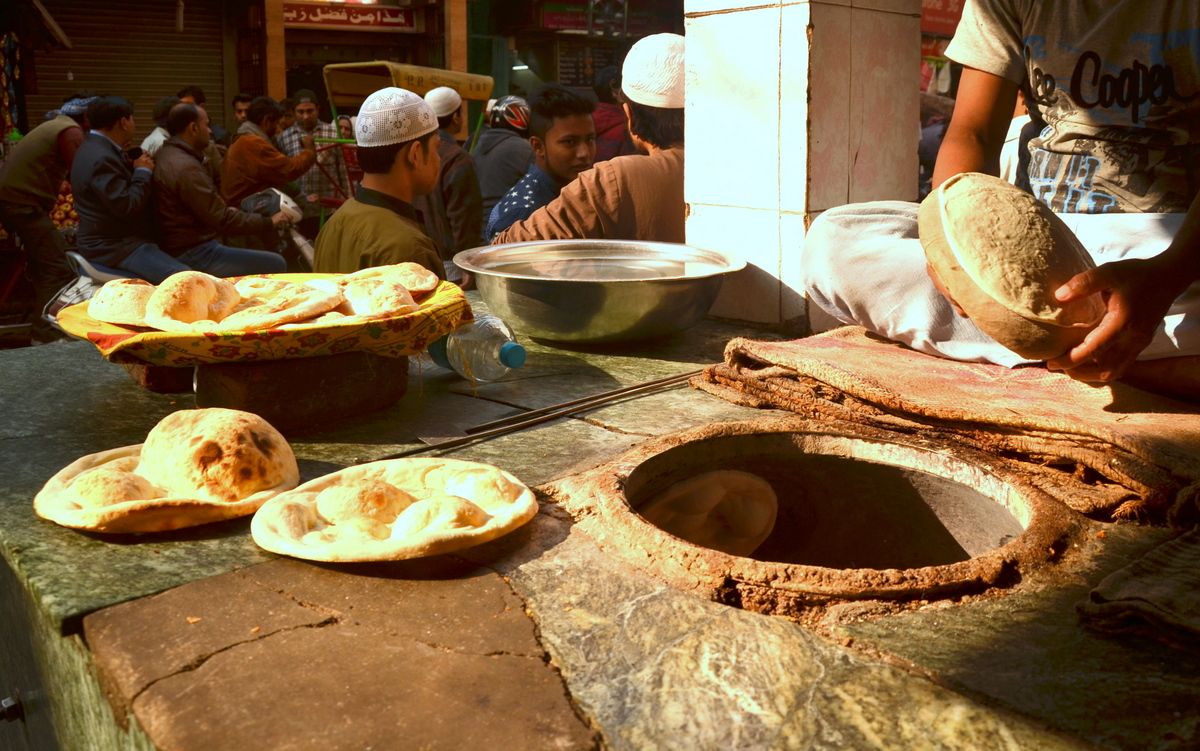 Delhi
Al Jawahar
Open Time : 06.00am to 12am
Entry : free
Address : Al Jawahar Restaurant, GK 2 Main Road, Block E, Greater Kailash II, Greater Kailash, New Delhi, Delhi, India
Website : http://aljawaharrestaurant.com/
More Travel Tips from
Delhi
Why to visit
Al Jawahar
Near the Jama Masjid, one of the most well-known restaurants is Al Jawahar which brought all the famous meals served at the original location that first opened in 1947, despite the fact that it is a little hole-in-the-wall restaurant with a few tables where you may stand and eat.
According to legend, the family recipes and spice formulas have been handed down through the generations "directly from the royal Mughal cooks," and they still maintain the authentic flavours.
Chicken Jahangiri, Chicken Qorma, Murgh Mussalam, brain curry, and Tandoori Raan are a few of the menu items that you really must try.
You should try the Nihari and the paya.
The delicious alternatives on the menu are all expertly prepared, deftly seasoned, and authentic.
This restaurant surpasses Karim's "another favourite from the area" without a lot of fanfare
FAQ on
Al Jawahar
What types of cuisines does the Al Jawahar serve?

Al Jawahar offer breakfast dishes, Mughlai, North Indian, and Biryani.
Is Al Jawahar family-friendly?

Yes, you are welcome to bring your children to Al Jawahar as it is a kid-friendly location.
Does Al Jawahar offer delivery services to homes?

You can use Al Jawahar's home delivery service, yes. Check to see if the service is free or paid, though.
Is there access to free Wi-Fi at the Al Jawahar?

Yes, you can use the Al Jawahar's free Wi-Fi while dining there.
What different payment methods are accepted Al Jawahar?

Cash payments and cards are accepted in Al Jawahar.
Which landmark is the nearest to Al Jawahar?

Since Al Jawahar is close to Opposite Gate Number 1, it is simple to find.
Special Tip
They serve Sheer Maal, which is the ideal choice for people who are desiring something sweet. When combined with any of the spicy delicacies like chicken korma or brain curry, it will be strangely fulfilling in addition to being excellent on its own.
By Ravish Jha