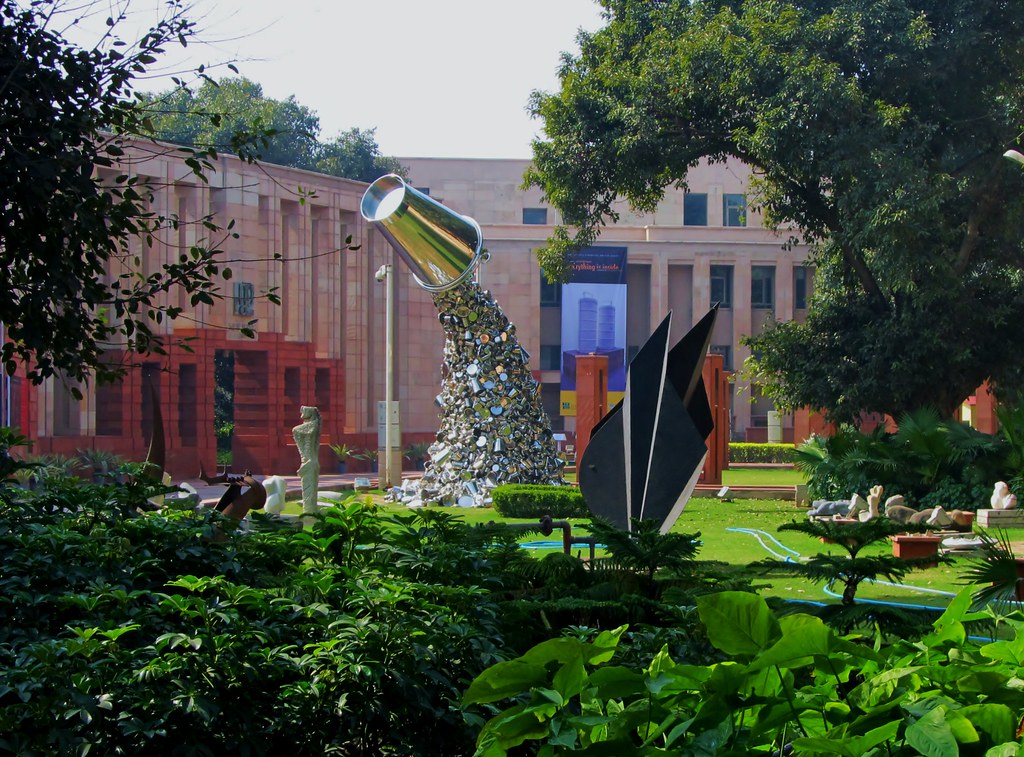 Delhi
NATIONAL GALLERY OF MORDERN ART
Open Time : 11AM-6PM {MONDAY CLOSED}
Entry : paid
Address : National Gallery Of Modern Art, C - Hexagon, Delhi High Court, India Gate, New Delhi, Delhi, India
More Travel Tips from
Delhi
Why to visit
NATIONAL GALLERY OF MORDERN ART
It is the largest of its succeeding branches in Mumbai and Bangalore, with a square area of 12,000 metres. People can connect modern art pieces with their essential human impulses with the aid of the gallery.
The Gallery is home to a collection of more than 14,000 works of art, some of which date back as far as 150 years. You may see the inventiveness of Thomas Daniell, Abanindranath Tagore, Raja Ravi Verma, Gaganendranath Tagore, Rabindranath Tagore, Nandalal Bose, and many more international sculptors and artists when you visit the modern art museum.
Highlights of the National Gallery Of Modern Art:
Through its various exhibitions and visual galleries, it perfectly combines modern and contemporary arts. So move in that direction and allow the creative side of you to savour the wonderful realm of innovation.
There are more than 17,000 artists in the NGMA collection. Each one is special and has a profound meaning of its own. These are a tribute to the enlightened present as well as a representation of the wonderful and rich past.
The creation of an art library with books, images, journals, and audio-visual resources is another important goal of this exhibition. In addition to the aforementioned, this gallery organises talks, conferences, and seminars and urges students to enrol in advanced courses.
Entrance fee and timings at National Gallery Of Modern Art:
Visitors can visit the gallery from 10 am to 5 pm every day besides Mondays and federal holidays.
Indian adults must pay Rs. 10 to visit the gallery, however students and kids only have to pay a small Re. Twenty foreign nationals pay a fee of Rs. 200 per person.
FAQ on
NATIONAL GALLERY OF MORDERN ART
How to reach National Gallery of Modern Art?

The Central Secretariat station is the closest metro stop to the National Gallery of Modern Art. Local transportation can get you there with ease as well. Additionally, taxis are constantly at your disposal.
Does the National Gallery have a dress code?

Before entering the Gallery, visitors must be dressed appropriately and wear the proper shoes.
Do you allow unplanned visits?

You must make an online reservation at least one day before your arrival.
What hotels are near National Gallery of Modern Art?

Hotels near National Gallery of Modern Art: (0.87 km) Devna (1.05 km) Ambassador, New Delhi - IHCL SeleQtions (0.89 km) La Sagrita
What restaurants are near National Gallery of Modern Art?

Restaurants near National Gallery of Modern Art: (0.19 km) Oriental Octopus (0.46 km) Gulati (0.25 km) Coffee Day Xpress
Special Tip
On the ground floor of this gallery, photography is permitted; however, on the second and top floors, where fine art paintings are shown, photography is not permitted. Cameras and bags are not permitted inside either. As you move through the gallery, you'll notice that it is completely secure and that the atmosphere is calm.
By Aryan Prasad