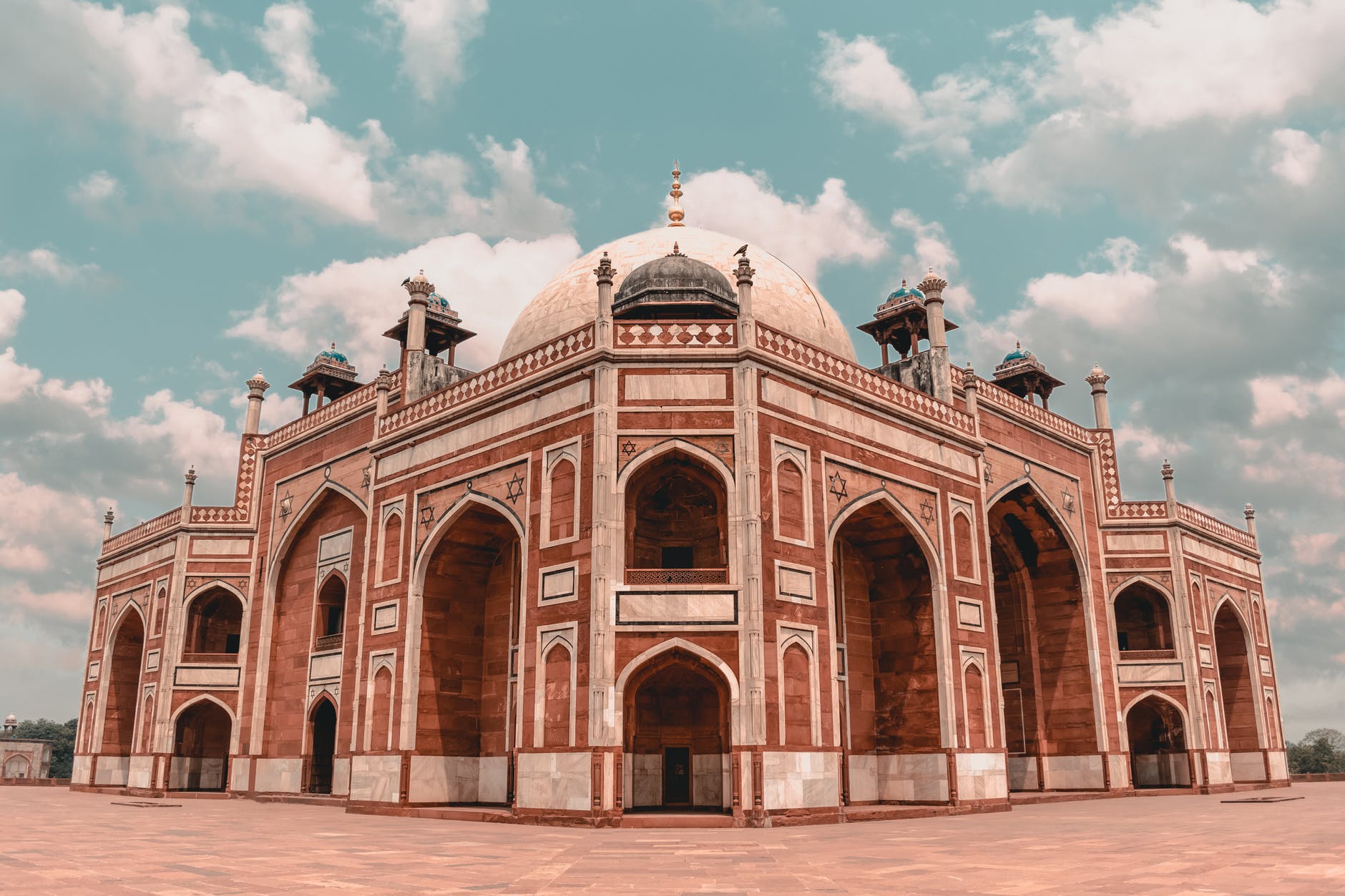 Delhi
HUMAYUN'S TOMB
Open Time : 6am-6pm
Entry : paid
Address : Humayun's Tomb, Nizamuddin, Nizamuddin East, New Delhi, Delhi, India
Website : http://www.humayunstomb.com
More Travel Tips from
Delhi
Why to visit
HUMAYUN'S TOMB
Humayun's tomb, also known as Makbara-e-Humayun, is one of the best-preserved Mughal structures and was recognised as a UNESCO World Heritage site in 1993. Humayun, the second Mughal Emperor and father of Akbar, is buried there.
Emperor Humayun, the second Mughal emperor to rise to the throne, is memorialised in a spectacular tomb that serves as a magnificent example of the design of Mughal royal mausoleums. The huge dynastic garden-tomb was the first one to be ordered in.
History of the Tomb of Humayun:
Hamida Banu Begum, often known as Haji Begum, Humayun's wife, ordered the building of this mausoleum in 1562.
A Persian architect named Mirak Mirza Ghiyath created it.
It is estimated that the tomb cost 15 lakh rupees to build and was finished in the year 1572 AD. Red sandstone is used throughout the entire construction.
Architectural style of the Humayun's Tomb:
This architectural style is a fascinating fusion of Persian, Turkish, and Indian elements.
The tomb is octagonal in design and has two double-storeyed entrances—one on the west and the other on the south—for visitors to enter.
The lowest tier of the domes, which are made of white marble in a Persian style, is embellished with beautiful arches pointing in all four directions.
The mausoleum is located in the middle of the Char Bagh, also known as the Four Gardens, a 30-acre landscape.
The structure was also the first to use a combination of red sandstone and white marble, which was later used in several other Mughal structures.
Entrance fee and timings at Humayun's Tomb:
Visiting hours for Humayun's Tomb are 6 AM to 6 PM. For visitors from Indian cities, SAARC nations (Bangladesh, Nepal, Bhutan, Sri Lanka, Pakistan, Maldives, and Afghanistan), and BIMSTEC, the entrance price to Humayun's tomb is Rs. 30 (Bangladesh, Nepal, Bhutan, Sri Lanka, Thailand and Myanmar).
While the cost of the ticket is Rs. 500 per person for visitors from countries other than these.
INR 30 per person for Indians
INR 500 per person for Foreign Tourists
No cost for Photography
INR 25 per person for Video filming
FAQ on
HUMAYUN'S TOMB
Name few places to visit near Humayun's Tomb.

Visit Charbagh Garden, a 4 km away tourist destination that is well-known among adventurers, environment enthusiasts, and history fans. Visit Hazrat Nizamuddin's Shrine, which is 1 kilometre from the tomb of Humayun, to ask for blessings.
When is the best time to visit Humayun's Tomb?

The renowned tourist destination is open for visits in the late afternoon throughout the entire year. However, to experience Humayun's Tomb at its best, plan your trip between October and March, when the weather is still beautiful and will allow you to get the most out of your time in Delhi.
How to reach Humayun's Tomb?

The Violet line's Jawaharlal Nehru Stadium station is the closest metro stop to Humayun's Tomb and is around two kilometres distant. Jorbagh metro station on the yellow line is another close-by station and is located about 5 km distant. Regular city buses with and without air conditioning also travel to the complex housing Humayun's tomb from Rajiv Chowk, ISBT, or Nizamuddin. Tourists can also ride local auto-rickshaws or hail a taxi.
What hotels are near Humayun's Tomb?

Hotels near Humayun's Tomb: (0.25 km) GG Bed and Breakfast (0.26 km) B Nineteen (B-19) Bed & Breakfast (0.51 km) Eleven
What restaurants are near Humayun's Tomb?

Restaurants near Humayun's Tomb: (0.33 km) Al Quresh (0.37 km) Cafe Turtle (1.15 km) Threesixty Degrees
Special Tip
You can have anything to eat from the open-air stalls that are near to the location. Also you can shop at the nearby Dilli Haat in INA or the open-air Santushti Shopping Complex in Chanakyapuri won't hurt if you still have some energy left.
By Aryan Prasad