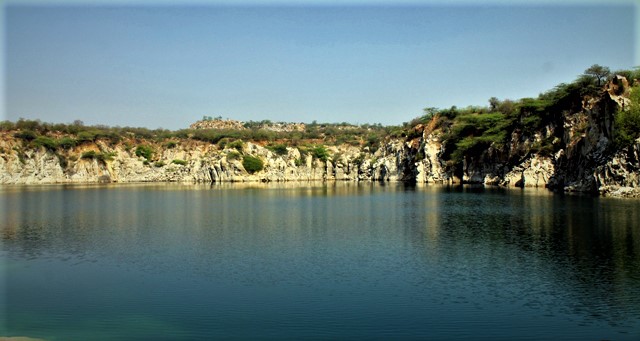 Delhi
Bhardwaj Lake Trek
Open Time : Open 24 hours
Entry : free
Address : Bhardwaj Lake, Asola Wild Life Sanctuary, Asola, New Delhi, Haryana
More Travel Tips from
Delhi
Why to visit
Bhardwaj Lake Trek
Located at a 2-hour drive from the centre of the Aravalli Ranges. One of India's most renowned and historic tourist destinations, the Aravalli Hills is best known among beginner hikers.
You can go on a stroll through a Semi-arid forest on stony trails and take in the lakes' stillness and beauty. Trek through uncharted territory, discover nature up close and spice up your day.
About the Bhardwaj Lake Trek:
The trip to Bhardwaj Lake departs from Aravali International School near the boundary of Delhi and Faridabad and leads you past Lake Bhardwaj to the Asola Wildlife Sanctuary before returning.
Trekking across some rocky slopes in a semi-arid forest will let you experience the beauty of the lake.
Explore the least travelled trails and uncharted territory on this special nature trail, which makes for an engaging day trip.
Lake Bhardwaj is around 8 kilometres long overall, and it takes 3–4 hours to travel that distance.
Details about the Bhardwaj Lake Trekking:
Duration: 1 Day
Trek grade: Easy
Best Time to Visit: Any Time
FAQ on
Bhardwaj Lake Trek
How to reach Bhardwaj Lake?

Bharadwaj Lake's closest metro stop is the Badarpur Border Violet Line. The distance between the lake and the Asola Wildlife Sanctuary is 12 kilometres from here. You can take a cab or an auto-rickshaw from the metro station to the lake. Avoid bringing too much cash on the vacation because this area is prone to small thefts.
What are the places to visit near Bhardwaj Lake?

Qutub Minar, Badkhal Lake and Tughlaqabad Fort are the places to visit near Bhardwaj Lake.
Why Bhardwaj Lake is called Death Valley?

The water in this valley is naturally crystal clear and blue. According to legend, miners dug here to a depth where they came in contact with groundwater, causing the quarry areas of the nearby mines to develop into natural lakes.
Where is Bhardwaj Lake situated?

Near Faridabad, on the boundary of Delhi and Haryana, is Bharadwaj Lake.
Special Tip
Camp Wild Dhauj, a fantastic adventure campsite with a wealth of amenities, should serve as your base camp if you are preparing to visit Bhardwaj Lake. The distance to Camp Wild from here is 22 kilometres. An easy 45-minute drive will get you to the camp.
By TANISHA JAISWAL
Disclaimer: Please note that the content of this blog/article including links, texts, images, and graphics is only meant for informational purposes. We do not intend to infringe any copyright policy or do not possess any third-party material. If you have issues related to any of our content or images, kindly drop your message at info@connectingtraveller.com