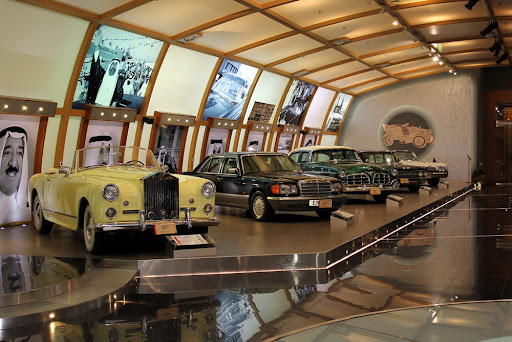 Udaipur
Vintage Car Museum
Open Time : 9:00 AM to 9:00 PM
Entry : paid
Address : Garden Hotel, Gulab Bagh Road, Opposite Sajjan Niwas Garden, Old City, Gulab Bagh, Udaipur, Rajasthan, India
More Travel Tips from
Udaipur
Why to visit
Vintage Car Museum
The museum is a heritage site worth visiting since it houses one of the most spectacular collections of royal antique cars. The Vintage and Classic Automobile Museum is the finest vacation destination for both youngsters and adults, aside from the art collectors, historians, and monarchy explorers.
Things to do inside the Vintage Car Museum:
The museum provides a brief glimpse into the royal family's opulent lifestyle.
The Shell Gas Station and a tiny, classy café round off the touring experience.
If you're lucky, you might see a royal family member cruising about in one of these antique vehicles.
You can purchase a meal ticket and a museum ticket to enjoy a traditional vegetarian thali from Rajasthan.
Interesting Facts about Vintage Car Museum:
You'll be surprised to hear that the luxurious 1934 Rolls Royce was featured in the James Bond movie Octopussy.
One of the two convertible Cadillacs was utilized in 1961 to transport the British Queen Elizabeth to the airport.
Look at the amusing history of the museum:
Rana Shri Arvind Singh Ji Mewar owns the Vintage and Classic Automobile Museum, which Viscount Montagu of Beaulieu officially opened on February 15, 2000. The Garden Hotel and Restaurant, part of the HRH company, is the legal owner of the museum.
Entrance Fees at Vintage Car Museum:
INR 400 per person (Adults)
INR 250 per person (Children)
FAQ on
Vintage Car Museum
How to reach Vintage Car Museum?

The Vintage and Classic Automobile Museum is 20 kilometres away from the Maharana Pratap Airport. Private cabs or taxis can travel the 20 kilometre route. The museum is located 1.5 kilometres from the Udaipur Train Station. Any nearby public transportation will get you quickly to the museum. The Vintage and Classic Automobile Museum is around 1 km from from Udaipur Bus Depot (Udiapole).
When is the best time to visit the Vintage Car Museum?

Any museum can be visited at any time because they are always a protected repository of knowledge. The Vintage & Classic Automobile Museum is therefore best explored and enjoyed during the months of October and March.
What are the places to visit near the Vintage Car Museum?

One of the most beautiful and well-known Palaces nearby is Lake Palace, often referred to as Jag Niwas. Another palace with amazing beauty is City Palace, and Saheliyon ki Bari, popularly known as the Garden of Maidens, is a must-see location close to the museum.
Where to eat near Vintage Car Museum?

With the purchase of a combined museum and lunch ticket, a delectable vegetarian thali is available at the restaurant of the Garden hotel.
Special Tip
Please be aware that only a limited number of cars are accessible to the public. Every vehicle on exhibit in the museum is off-limits to touching. This is carried out for both security and the preservation of the cars.
By Suraj Seth