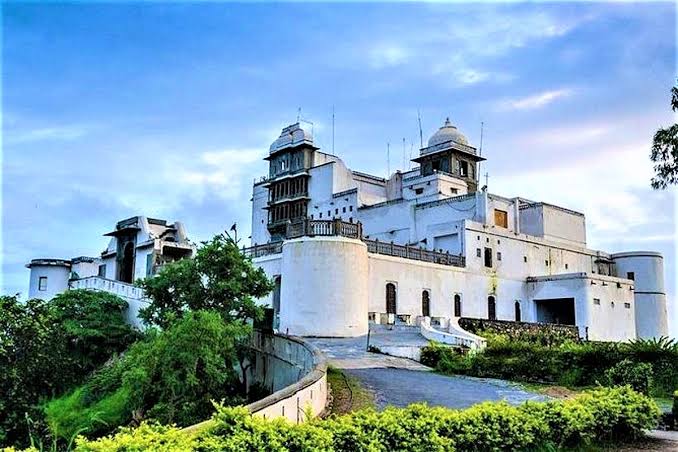 Udaipur
Sajjangarh Palace
Open Time : 9am–5pm
Entry : paid
Address : Sajjangarh Monsoon Palace, Sajjangarh Road, near Mewar Garh hotel, Eklavya Colony, Udaipur, Rajasthan, India
More Travel Tips from
Udaipur
Why to visit
Sajjangarh Palace
At a height of 3100 feet above sea level and roughly 1100 feet above the Fateh Sagar Lake, the Sajjangarh Fort near Udaipur is perched atop a hill. The fort's palaces resemble a tiara perched on the rocky hill where the majesty of the fort is perched.
Architecture at Sajjangarh Palace:
The Sajjangarh monsoon palace contains turrets, and each one is guarded by a sentry.
The palace has various rooms and chambers in addition to a large central stairway.
A galley in the palace's lowest level was once used to keep dead victims and invaders who had been poisoned and hanged.
Things to do around Sajjangarh Palace:
Get around to exploring the hills that are beneath the palace because they are historically significant.
Chittorgarh produced a lot of popular folk writing; asking about the history and culture of the area.
Buy souvenirs in your neighborhood.
Visit the neighbourhood wildlife refuge.
How to reach?
By Air: Maharana Pratap Airport (31.5 km)
By Train: Udaipur Railway Station (10.8 km)
By Road: A taxi service provides daily service between the palace and the Bagore Ki Haveli. (4 km)
Entrance Fee: INR 10 (Indians), INR 80 (Foreigners)
Visit duration: 1 hour
FAQ on
Sajjangarh Palace
How to reach Sajjangarh Palace?

Taxis, auto rickshaws, and minivans are available at the bottom of the hill to transport you up the twisting path to the Monsoon Palace. To transport customers up the 4 kilometres of road to the gate of the Sajjangarh Sanctuary, rickshaws and taxis charge about INR 200. There are numerous public and private transportation options available from the nearby city of Udaipur, which is only 5 kilometres away, to get you there.
When is the best time to visit Sajjangarh Palace?

The best time to visit the palace would be in the winter, from November to February every year, because it is extremely hot there in the summer and it is difficult to go during the monsoon.
What are the places to visit near Sajjangarh Palace?

Lake Pichola (6.7 km) , SajjanGarh, Biological Park(0.1 km) and Fateh Sagar Lake(11.6 km) are the places to visit near Sajjangarh Palace.
What are the places to eat near Sajjangarh Palace?

Restaurant Harigarh (7.1 km), Charcoal by Carlsson(8.8 km)and Neelam Restaurant (11.1 km) are the places to eat near Sajjangarh Palace
Special Tip
You can avoid sunset if you want to avoid crowds because it is the most crowded and hence busiest tourist hour of the day. One must sample the native cuisine.
By Abhilasha Prasad