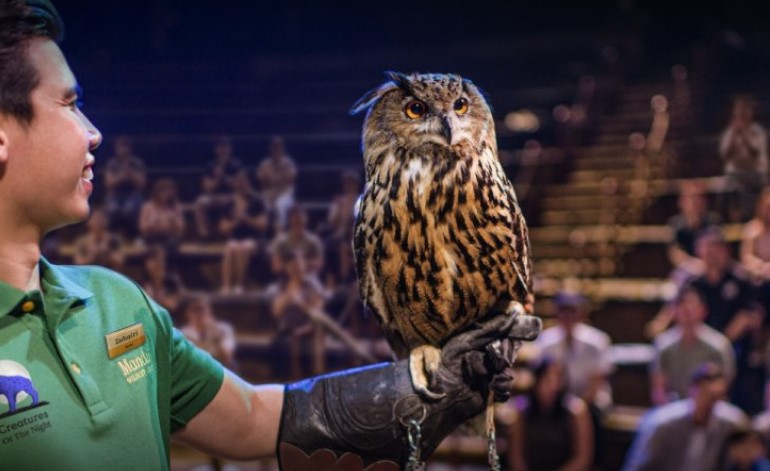 More Travel Tips from
Singapore
Why to visit
Night Safari Singapore
Singapore's Night Safari is the world's first night-time nature park. A 35-minute tram ride through the dense rainforest stretched over 35 hectares can be accessible and observed, with a running commentary on the animals seen. You may also explore the jungle through walking trails, where you will come across a variety of friendly creatures with whom you can take photographs. Because many animals are missed on trams and are covered up on your walking tour, walking tours are significantly more popular. You may also take a leisurely stroll towards two massive aviaries to observe the flying squirrels and flying foxes in action.
A Tram Safari trip with live narration will take you through six geographical zones of the world, from the harsh Himalayan Foothills to the rainforests of Southeast Asia, for those who prefer to explore the park on wheels. Since its inception, the park has been regarded as one of Singapore's most popular attractions, winning numerous accolades from the Singapore government for greatest attraction in the city. Nearly 1.3 million tourists come here each year to enjoy this creative and entertaining environment. Adventure-seeking guests adore taking this exhilarating trip, which is home to over 2500 resident creatures from over 100 distinct kinds.
The Singapore Night Safari is well connected to a number of MRT (Mass Rapid Transit) stations. Take the north-south line to Khatib Metro Station and exit. After that, take the Mandai Khatib Shuttle to your destination. The low-cost Mantabi Khatib Shuttle service departs from Khatib MRT Station at regular intervals. For SGD 1, you may get to the Singapore Night Safari in less than half an hour by using this service.
Special Tip
If you're hungry then , at the Singapore Night Safari, there are numerous dining alternatives. The Ulu Ulu Safari Restaurant offers a delectable Asian or Indian buffet. Safari Sizzles, Jungle Rotisserie, and Ben & Jerry's are some of the other dining alternatives. Also, go on a weekday to avoid the crowds and terrible wait time.
By Atharva Yeshwardhan
Disclaimer: Please note that the content of this blog/article including links, texts, images, and graphics is only meant for informational purposes. We do not intend to infringe any copyright policy or do not possess any third-party material. If you have issues related to any of our content or images, kindly drop your message at info@connectingtraveller.com