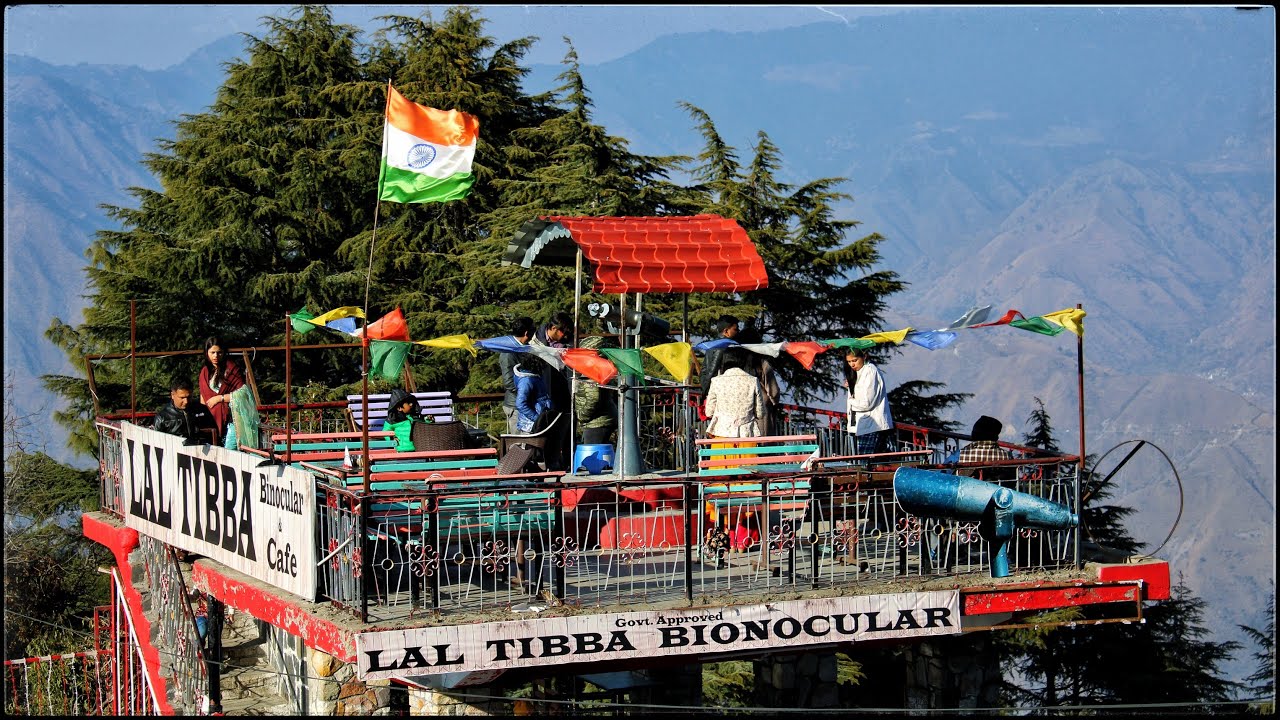 Mussoorie
Lal Tibba
Open Time : 6:00 a.m - 6:00 p.m
Entry : paid
Address : Lal Tibba View Point, Unnamed Road, Naya Mohalla, Landour, Mussoorie, Uttarakhand, India
More Travel Tips from
Mussoorie
Why to visit
Lal Tibba
One of the oldest and busiest locations in Mussoorie is Lal Tibba. It is also known as Depot Hill because there is a depot located here. The British once controlled this area. The British Raj used it as a summer retreat and a military healing center. As a result, it gained notoriety as a hill station near a cantonment.
What makes Lal Tibba popular?
The Indian Military Services' camp is located on Lal Tibba Hill, which also houses the broadcasting stations for All India Radio and Doordarshan.
Rustic structures from the British era can be seen, like St. Paul's Church, which was erected in 1839, and Kellogg's Church, which was established in 1903.
At the cliff's edge, there is a telescope that the local government put there in 1967. From the Laal Tibba Point, one can see the Greater Himalayas well covered with snow.
Things to see at Lal Tibba:
The unobstructed view of the Himalayan ranges, including peaks like the Badrinath peak, Kedarnath peak, and the trio of Banderpoonch peaks, all of which reach above 6000 meters, would be the main attraction at Lal Tibba.
From close to Char Dukan, a renowned Landour tourist destination and café, one can plainly see a snow-covered white line of ranges.
There aren't many breathtaking treks in the area, but some of them include Pepperpot Mountain and Deo Tibba.
Timings: 6:00 AM - 6:00 PM
Time Required: 1-2 hrs
Best Time To Visit: March to June
Entry Fee: INR 50 per person
Nearest Railway Station: Dehradun railway station (38 km)
Nearest Airport: Jolly Grant airport (63 km)
FAQ on
Lal Tibba
How to reach Lal Tibba?

Only 6 kilometres separate Lal Tibba from Mussoorie, which is well connected by road to Dehradun (about 40 kilometres away), a trip that takes an hour and a half. It's 300 kilometres to Delhi. The nearest airport, the Jolly Grant airport in Dehradun, is also the closest railhead, both of which are located 38 kilometres apart (65 kilometres). It is five kilometres from Mussoorie. Since the roads to Lal Tibba are narrow, it is recommended that you take a private cab from Mussoorie to go there.
When is the best time to visit near Lal Tibba?

Lal Tibba is less busy than its more well-known twin and is best visited between March and July during the summer months when the skies are clear. Summer is a lovely time of year. Winter months from November to February are bitterly cold and have nearly twice as much snowfall as Mussoorie. The major attraction of your visit, the mountain peaks, is difficult to see while it is raining or snowing because of the overcast weather.
What are the places to visit near Lal Tibba?

Some of the famous tourist places near Lal Tibba are Lakemist ,Company Garden and Gun Hill.
What are the places to eat near Lal Tibba?

Visitors can get fresh delights at the café nearby. However, if money is tight, you can obtain tea and some munchies at the adjacent Char Dukan market.
What are the places to stay near Lal Tibba?

Hotel Himalayn Club, Hotel La eden and Go Stops Mussoorie are the places to stay near Lal Tibba.
Special Tip
There are few spectacular hikes you can undertake in the region. Because of the dense deodar forests that surround the area, it can get quite chilly during the winter. Wear extra clothing. Since it rains frequently in Landour, it is a good idea to have an umbrella with you. The home of renowned author Ruskin Bond is visible on the route to Lal Tibba. Try the Maggi and momos that are offered here.
By Abhilasha Prasad