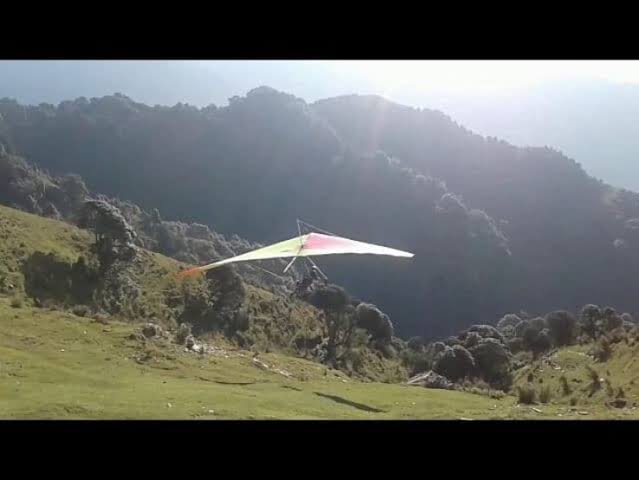 Bir Billing
Bir- Billing Hang Gliding
Open Time : 6am- 6pm
Entry : Starts from INR 4000/- per person
Address : Bir billing, Bir, Himachal Pradesh, India
More Travel Tips from
Bir Billing
Why to visit
Bir- Billing Hang Gliding
Hang gliding is a popular sport in which participants must undergo training. The hand gliders take off from Billing (14 km) and land at Bir. Bir-Billing has been the site of five national and three international hand gliding competitions. Every year, it also organizes annual tournaments.
About Hang Gliding in Bir:
A hand glider's take-off power is given by the pilot's legs, which weigh between 7 and 25 kg.
The individual is securely attached to the glider and must run a short distance to take off.
The hand glider includes an altimeter, a variometer, and wind speed metres, as well as other indicators to help determine proper movement and landing method.
A reserve parachute is always kept on hand in case of need.
Some of the places where you can try hang gliding in Himachal Pradesh:
Kangra Valley
Bir and Billing, Kangra Valley
Bundla Dhar, Kullu valley
Intkali, Pabbar valle
FAQ on
Bir- Billing Hang Gliding
How much does hang gliding in Bir Billing cost?

A short flight of 15-20 minutes costs Rs. 2790, while a lengthy flight of 20-30 minutes costs Rs 4100 per person.
How long will Hanggliding last?

The sport of hanggliding is weather dependant. In the absence of thermals, which gliders need to stay aloft, an average trip to 3000 feet will take about 20 minutes.
Is there an ideal weight for hang gliding?

Hang gliding tandems operate a little differently, thus people are normally limited to 175 lbs (80 kgs, 12 stone) or less.
What kind of clothing would I need for Hanggliding training?

Long pants and sleeved shirts, a helmet, sunscreen and sturdy shoes (hiking type with ankle protection) are all recommended.
Special Tip
Those interested can participate in a training program at Bir's Aero Sports Complex, which is managed by the HTDC.
By Aryan Prasad