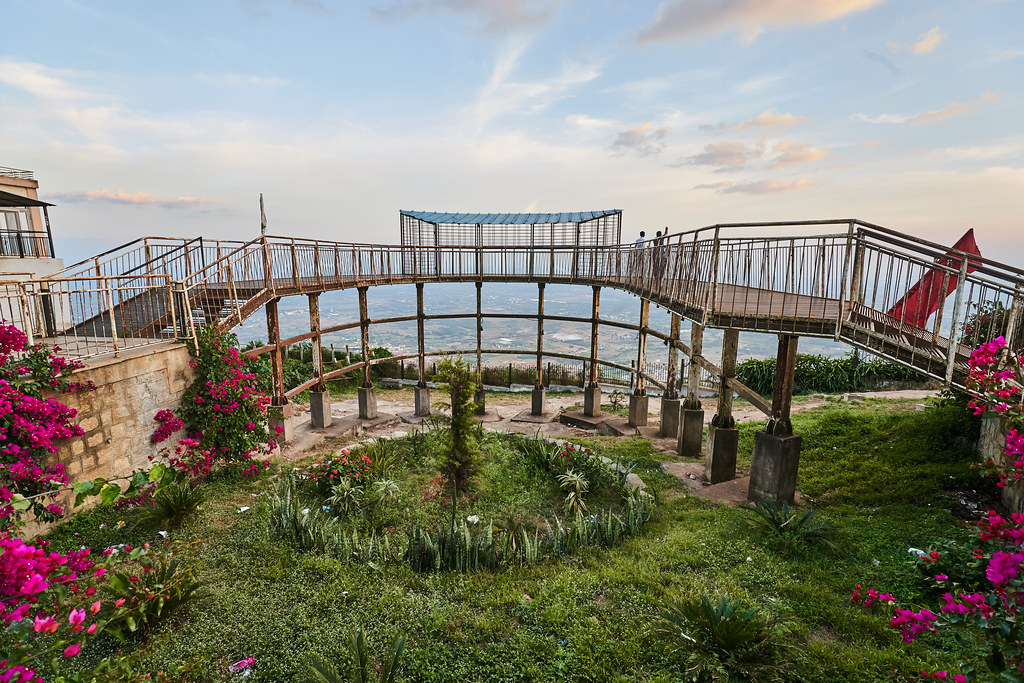 Bangalore
Nandi Hills
Open Time : 6 am to 10 pm
Entry : paid
Address : Nandi Hills, Bangalore
More Travel Tips from
Bangalore
Why to visit
Nandi Hills
One such tourist destination that has been steadily discovered by travelers over the years and is now a well-known weekend retreat is Nandi Hills. Nandi Hills, which is dotted with temples and monuments and is surrounded by stunning views, features exquisitely carved arches and magnificent pillars with artistically painted walls and ceilings.
Things to do at Nandi Hills:
Paragliding: It is impossible to visit Nandi Hills without paragliding. Paragliding, which includes floating over verdant valleys and mountains, is one of the most attractive activities you can partake in while visiting the country but is only available in a select few locations.
Camping: Camping on the foothills of Nandi Hills is a favorite activity for young people who travel there. You can reserve a nice camp and spend the night away from the bustle of the city, which is the ideal alternative to city life in concrete structures.
Trekking: You must check out one of Nandi Hills' several trekking paths if you love the outdoors and prefer to use your weekends effectively. The verdant slopes, the luxuriant rainforests, and the breathtaking vistas make for some worthwhile climbs.
Pricing info at Nandi Hills:
Per Person: INR 5/-
Two Wheeler Parking Price: INR15/-
Four Wheeler Parking Price: INR 60/-
FAQ on
Nandi Hills
How to reach Nandi Hills?

If you want comfort or have a short amount of time, using your own car is the ideal option for getting to the Nandi Hills. As an alternative, you can take KSRTC buses from the bus stop to get to Nandi Hills from Bangalore's city centre in about two to three hours. You can also travel to Chikballapur, which is located 10 KM away from Nandi Hills, and take a car to cover the remaining distance.
When is the best time to visit Nandi Hills?

Nandi Hills sees flocks of tourists here dutring the time of sunrise and sunset. Hence, it is at all times advised to visit the hills either during the early morning hours or as soon as the sun sets in the evening.
What are the places to visit near Nandi Hills?

Devanahalli Fort (25 km), Ghati Subramanya temple (30 km) and Bhoga Nandeeshwara temple (15 km) are the places to visit near Nandi Hills.
What are the places to stay near Nandi Hills?

The only hotel with accommodations on top of Nandi Hills is KSTDC- Mayura Pine Top. For an overnight stay, one must arrive before 5:00 pm.
Special Tip
While driving through the region, you should roll up the windows of your cars. It's vital to remember that Nandi Hills gets dark rather quickly. If you are traveling with children or valuables, it is preferable to return before it becomes dark because the sun sets here at about 6:00 pm. When traveling to Nandi Hills, be careful to pack raincoats, a few jackets, binoculars, and a camera.
By Rebecca Lal