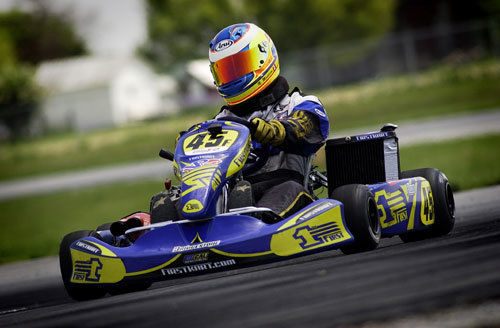 Bangalore
Go-karting
Open Time : 10:30am–9:00 pm
Entry : paid
Address : 68, Mysore Road, Fort Kengeri, Kengeri Satellite Town, Bengaluru, Karnataka, India
Website : https://www.gripsgokarting.com/
More Travel Tips from
Bangalore
Why to visit
Go-karting
Grips Go-karting & Bowling includes a number of good tracks with tight twists and corners. Over 40 karts have been designed to world-class standards. Many refreshment stops provide the riders with a boost of energy.
Grips Go-karting Bangalore has only one track, however, depending on power and skill level, there are a variety of karts to pick from. Grips also claim to have 40 karts on hand. Because the track closes late in the evening, night go-karting is available until 9 p.m.
Things to follow before indulging in Go-Karting
Sit properly: To properly accelerate and move the kart forward, one must sit properly in the kart. It is also important to sit up straight.
Brakes should not be used while turning: Brakes should not be used when turning. This causes the wheels to spin faster. It is also not a good idea to use the brake and accelerator at the same time. The engine then comes to a halt.
Maintain a straight course: Moving in a straight line allows you to better control your kart. Turning around to overtake other racers will cause you to lose control of your kart.
Choose the correct kart: If you are not content with being a single rider, get a kart that can accommodate two persons at once.
Pricing of Grips Go Karting:
160CC kart: Rs. 256

Kid kart: Rs. 256
200CC kart: Rs. 320

Twin kart (5-7 years old): Rs. 320
270CC kart: Rs. 448

Pro kart: Rs. 640
FAQ on
Go-karting
How do you pick the best go-karting tracks in Bengaluru?

The quality of service should be considered when selecting go-kart rides. It is also important to consider the number of years of service to the customers.
Can children ride go-karts in Bengaluru?

Yes, children may ride go-karts in Bengaluru. There are go-karts specifically built for children.
Is there a variety of go-kart rides in Bengaluru?

In Bengaluru, there are various sorts of go-kart rides. The main characteristic by which go-karts differ is the size and number of persons.
Are the Bengaluru go-kart tracks safe?

Yes, the go-kart circuits in Bengaluru are really safe. The company cannot provide service unless the rails are properly accredited.
Special Tip
Pregnant women, ladies wearing burqas, and persons with heart problems, leg pain, and body pain are not permitted to ride go-karts in Bengaluru. The owners abide by this in the text.
By Rebecca Lal
Disclaimer: Please note that the content of this blog/article including links, texts, images, and graphics is only meant for informational purposes. We do not intend to infringe any copyright policy or do not possess any third-party material. If you have issues related to any of our content or images, kindly drop your message at info@connectingtraveller.com