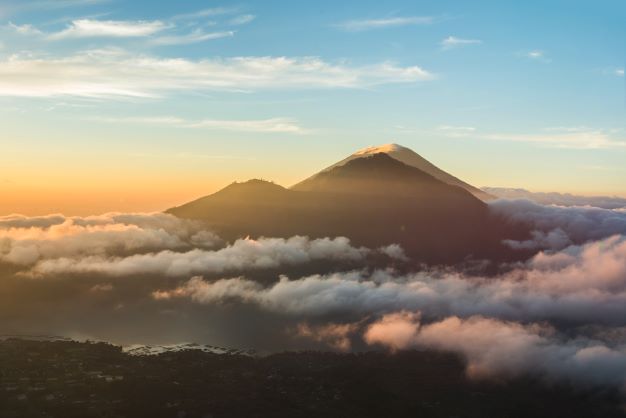 Bali
Mount Batur
Entry : free
Address : Mount Batur, South Batur, Bangli Regency, Bali, Indonesia
More Travel Tips from
Bali
Why to visit
Mount Batur
Also known as "Gunung Batur" in Indonesian, is an active volcano. Its elevation of 1717 metres (approximately 5,600 feet) above sea level provides a breathtaking perspective of its surrounds, including the stunning Lake Batur, nestled amongst black lava from the previous explosion in 2000, and beautiful mountains close to it all.
Mount Batur Caldera, the collapsed top at the summit, was designated by UNESCO as part of the Global Geoparks Network in 2012, an effort to protect the planet's geological history. The volcano is a popular hiking attraction for both tourists and locals. Mount Batur is a must-see in Bali because to its stunning vistas and relative ease of ascent. This feeling of treking will be fully adventurous at times .
Special Tip
The months between May and July are generally the best time to visit Mount Batur before the monsoon winds arrive. You may carry some snacks up the mountain but make sure you don't litter the place.
By Yashica Singh