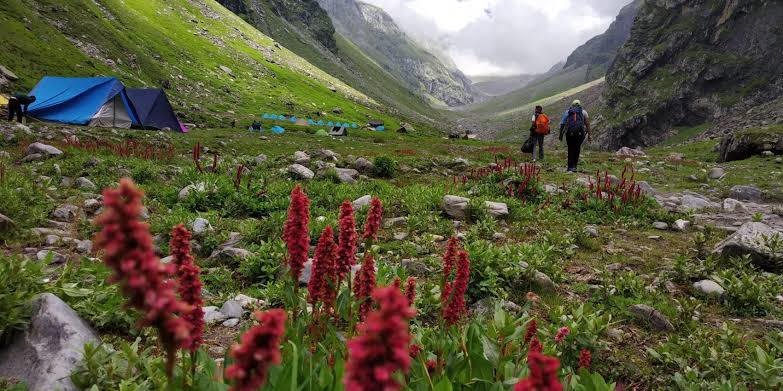 Manali
Hampta Pass Trek
Open Time : Open 24 hrs
Entry : paid
Address : Hampta Pass Trek Camp Himalayan Mountain Sojourns, Kullu, Himachal Pradesh, India
More Travel Tips from
Manali
Why to visit
Hampta Pass Trek
The Hampta Pass Trek is great for everyone who like mountains and wants to go on an adventure in the midst of them. This trek's most appealing feature is its moderately high height, which makes it ideal for rookie and amateur mountaineers.
A trekker might reach a maximum altitude of roughly 14000 feet on this trek.
The entire Hampta Pass trek track is filled with everything you might hope to see on a hike.
Crossing the Hampta Pass is a fantastic adventure story for trekkers.
The nervous excitement of climbing to the pass across many ledges will be unforgettable.
What Should You Bring On Your Hampta Pass Trek?
When trekking, there are a few basic goods that should always be packed to avoid any problems and to be ready for the unexpected. When preparing the Hampta Pass journey, here is a checklist of all the necessities that should be on your travel itinerary.
Footwear: Gumboots, Proper trekking shoes, Woolen socks, Sports socks.
Essentials for skin care: Sunglasses, Lip balm, Cold cream, Sunscreen lotion.
Clothes: A thick jacket with full sleeves, Pants made of synthetic materials, shirts with long sleeves, Thermals, Balaclava/monkey cap made of wool, Synthetic/Woolen Hand Gloves Woolen muffler/headscarf, Towel.
Other Accessories: Torch/headlamps with LEDs, Bottle/bag of hot water, Backpack (55–65 L), Daypack, and Trekking Pole.
How To Reach?
By Air: The closest airport to Hampta Pass is Bhuntar Airport, which is 52 kilometres from Manali.
By Road: Manali and the Jobra base camp are conveniently connected by road to Delhi. Tickets are available at the HRTC's official website. Overall, the journey from Delhi to base camp should take no more than 15 hours.
FAQ on
Hampta Pass Trek
What is the duration of the Hampta Pass Trek?

Hampta Pass is 14100 feet above sea level. This journey will take you roughly 19 hours to finish. You can halve this hike by scheduling a trek to Sia Goru for a more thorough experience.
Is Hampta Pass a safe place to visit?

Yes trekking in Hampta Pass is absolutely safe and enjoyable. Light rain showers are common in this region but they are easily tolerated and will not interfere with your trekking excursion.
Is the Hampta Pass Trek appropriate for beginners?

Yes the Hampta Pass Hike is an excellent beginner's trek. The Hampta Pass trip is situated at an altitude of nearly 4000 metres above sea level and is regarded as one of the few mild treks in the Himalayas. Although the varied terrains shifting weather conditions and low pressure can make it tough for a beginner it is definitely achievable.
What's the weather like at Hampta Pass?

If you visit Hampta Pass in June or July you will find an almost somewhat warmer climate with daytime temperatures ranging from 13 to 18 degrees Celsius and nighttime temperatures ranging from 0 to 7 degrees Celsius. In September the weather will get colder with somewhat lower temperatures both during the day and at night. Snow will fall at various spots along the trail until the early days of July and if it rains the snow will dissolve.
How can I get from Manali to Hampta?

The route connecting Hampta and Manali is excellent. You'll arrive in Jobra the basecamp of the incredible Hampta Pass trek from Manali.
Special Tip
Start your walk early so you can accomplish the most distance in the least amount of time. Make certain you're holding a bottle of water. It is important that you maintain your body hydrated throughout your trip.
By Abhilasha Prasad
Disclaimer: Please note that the content of this blog/article including links, texts, images, and graphics is only meant for informational purposes. We do not intend to infringe any copyright policy or do not possess any third-party material. If you have issues related to any of our content or images, kindly drop your message at info@connectingtraveller.com