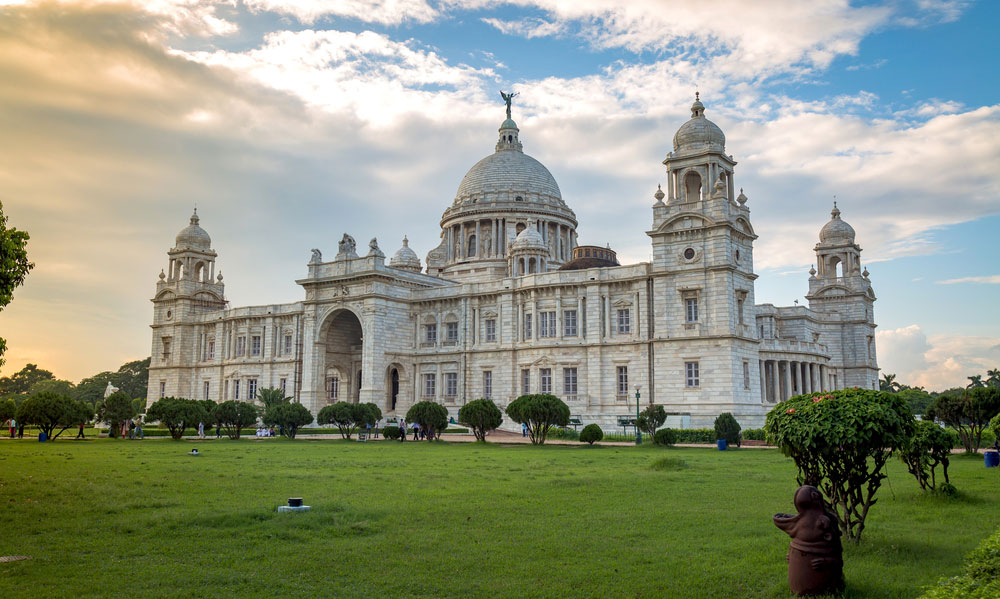 Kolkata
Victoria Memorial
Open Time : Garden: 5:30 AM to 6:15 PM Gallery: 10:00 AM to 5:00 PM every day, except Monday and national holidays.
Entry : paid
Address : Victoria Memorial Hall, 1, Queens Way, Maidan, Kolkata, West Bengal 700071, India
More Travel Tips from
Kolkata
Why to visit
Victoria Memorial
This beautiful white marble building was created in Queen Victoria's honour to commemorate her 25 years of rule over India, and is nearly identical to the Victoria Memorial in London.The memorial is encircled by a lush green and well-maintained garden with several statues and sculptures that spans 64 acres.
The purpose for the construction of such a massive monument is certainly intriguing. Lord Curzon's beautiful artwork was made to honour the Queen's twenty-fifth year reign over India.
At the summit of the memorial, a sixteen-foot tall bronze statue of victory mounted on ball bearings adds to the overall charm and grandeur of the complex.
The Victoria Memorial is awe-inspiring and magnificent, especially when illuminated at night. The nighttime Sound and Light performances are an added bonus and a must-see. Overall, the location is a must-see for everyone interested in reliving the essence of the Victorian era in the current world.
FAQ on
Victoria Memorial
How long does a visit to Victoria Memorial take?

The museum inside the palace may be explored in about an hour.
What hotels are near Victoria Memorial Hall?

Hotels near Victoria Memorial Hall: (0.53 km) Kenilworth Hotel, Kolkata (0.33 km) Hotel Khatija Residency (0.71 km) The Astor Hotel Kolkata
What restaurants are near Victoria Memorial Hall?

Restaurants near Victoria Memorial Hall: (0.52 km) Aromas (0.33 km) One Way Cafe (0.35 km) Ganguram
What attractions are near Victoria Memorial Hall?

Attractions near Victoria Memorial Hall: (0.23 km) Birla Planetarium (0.25 km) St. Paul's Cathedral (0.25 km) Academy of Fine Arts
Are we permitted to bring food inside Victoria Memorial?

While it is permitted in the garden area, eating is not permitted inside the museum.
Special Tip
There is a "garden-only" ticket option available for individuals who do not wish to see the galleries. You can inquire about it at the ticket counter.
By TANISHA JAISWAL