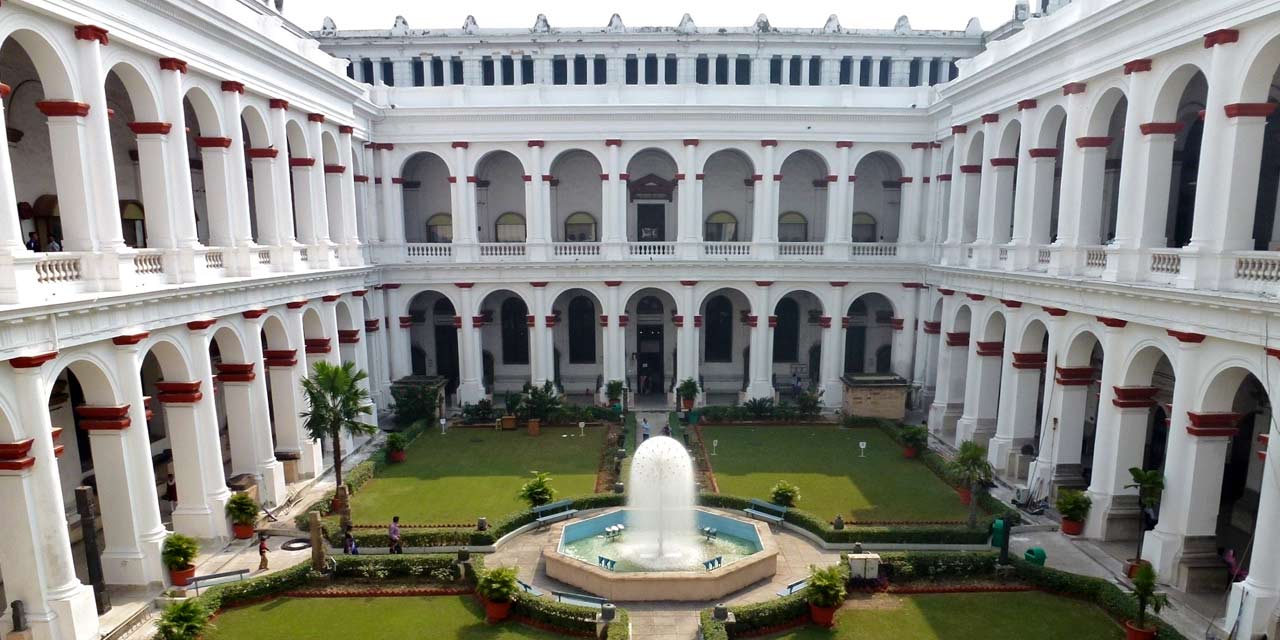 Kolkata
Indian Museum
Open Time : Tuesday-Sunday 10AM-5:00PM
Entry : paid
Address : Indian Museum, Jawaharlal Nehru Road, Colootola, New Market Area, Dharmatala, Taltala, Kolkata, West Bengal, India
Website : indianmuseumkolkata.org
More Travel Tips from
Kolkata
Why to visit
Indian Museum
The Indian Museum, the largest museum in India and the ninth-oldest museum in the world, is situated in Kolkata, the city of joy. The Indian Museum's foundation stone was laid in 1814, and ever since then, it has served as a hub for interdisciplinary activity. It is commonly referred to as "Jadughar."
Its collection of modern artworks, sacred Buddha artefacts, Egyptian mummies, and antique sculptures is unmatched. Along with this, the Indian Museum is home to some of the most spectacular collections of jewellery, fossils, skeletons, antiques, armour, and breathtaking Mughal masterpieces.
The Indian Museum's structure is a masterpiece of architecture created in the Italian Style by renowned architect Walter B. Grawille. There are three levels in the building.
Know before you visit :
Before planning trip to this fascinating museum, please revert the following details in mind:
Opening times :
March to November (10 a.m. to 5 p.m.);
December to February (10 a.m. to 4:30 p.m.)
Every Monday, Republic Day, Independence Day, Mahatma Gandhi's birthday, Holi, Dussehra, Diwali, and Eid-ul-Fitr are observed with the museum remaining closed.
FAQ on
Indian Museum
Is food permitted inside the Indian Museum?

Visitors are welcome in the cafeteria from 12 PM to 3 PM. Lunch is offered. Sometimes the second Saturday and certain Sundays are off limits for the cafeteria.
Is it okay to take pictures within the museum?

Yes, unless otherwise stated, photography is allowed for personal, non-commercial use. Photographs cannot be used for publication, sale, reproduction, transfer, distribution, or any other type of commercial exploitation.
How to reach Indian Museum?

Taxis and metro trains are the two main ways to get to the museum. The closest metro station, Park Street, is where one can catch a bus or a taxi.
Special Tip
The cost of the entry ticket is around Rs. 50 for locals and Rs. 500 for foreigners. Purchase the tickets online before going.Bags are not permitted inside. Don't bring a large rucksack when you arrive; hand carriages can be stored at the entrance.
By Rebecca Lal