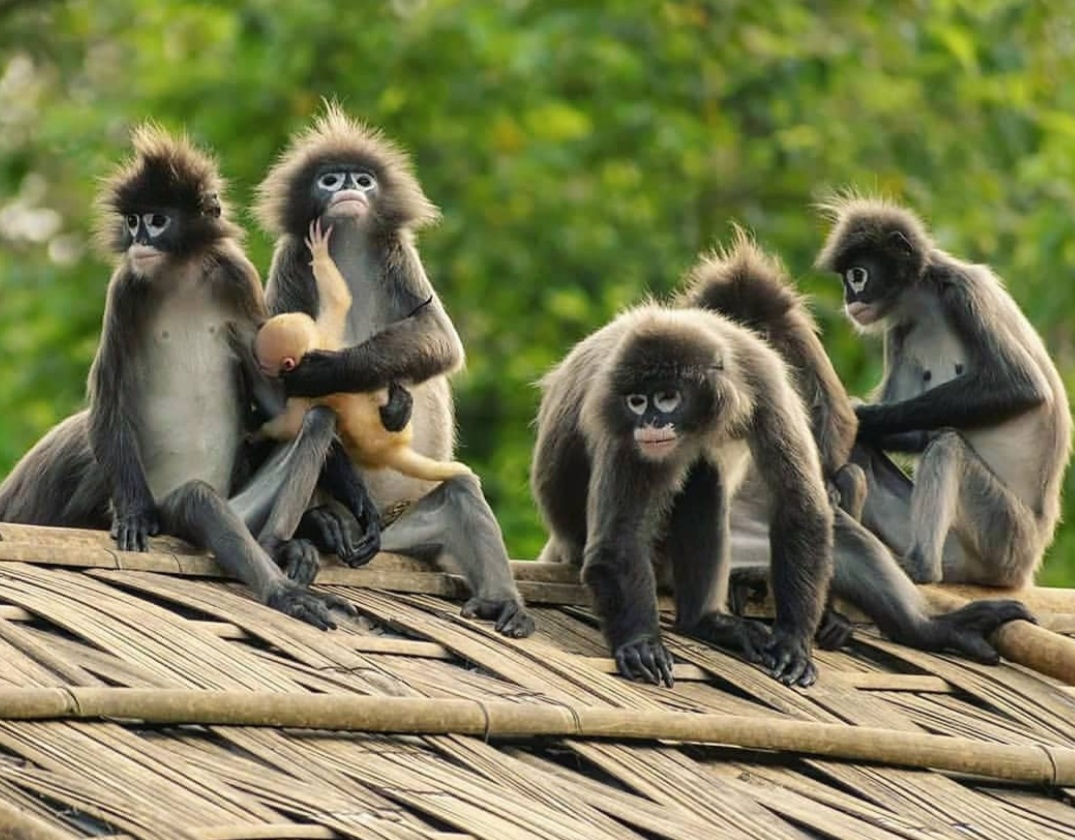 More Travel Tips from
Agartala
Why to visit
Sepahijala Wildlife Sanctuary
In 1972, the Sepahijala bio-complex was created. It was later given the title of Sepahijala Wildlife Sanctuary in early 1987 after the installation of a Botanical Garden, a Deer Park, and a Zoo. It has about 456 plant species, numerous varieties of bamboo, a wide range of grasses, and a number of medicinal herbs.
Activities at Sepahijala Wildlife Sanctuary
Beautiful views of coffee and rubber plantations, elephant joy-rides, migratory birds, orchid gardens, boating opportunities on the lake, and toy train rides are some of Sepahijala's extra tourist attractions. The refuge contains a few cosy tourist cottages.
Fauna in Sepahijala Wildlife Sanctuary
The uncommon species of crab-eating mongoose, which was last observed about 72 years ago, can be seen here. Numerous species of primates, including the Slow loris, Rhesus macaque, Pigtailed macaque, Capped langur, Spectacled monkey, Leopard, Jungle fowl, Civets, Barking Deer, Wild pig, etc., call the damp, deciduous forest home.
The famed spectacles monkey, which is now a very rare species and is extremely entertaining to see, can be found here, as can the clouded leopard, another rare kind of leopard. In 2007, the Clouded Leopard National Park was created. The park has a total size of 5.08 Km2.
Flora in Sepahijala Wildlife Sanctuary
Agar and Nageshwar are among the abundant natural plants found in the sanctuary. There are about 456 species of plants, including both monocotyledons and dicotyledons. Sal, Garjan, Chamal, Kurcha, Pichla, Awla, Bahera, Amalaki, Hargaja, Kanak, and other important trees may be found here.
Opening and Closing Timings of Sepahijala Wildlife Sanctuary: 8:00 am to 4:00 pm
Ticket prices of Sepahijala Wildlife Sanctuary:
Entrance Ticket- 10 INR per person
Parking Fees- 20 - 30 INR
Photography Fees- 20 INR
Videography Fees- 400 INR
How to reach Sepahijala Wildlife Sanctuary: The distance from Bishalgarh to the Sepahijala Wildlife Sanctuary is around 10 kilometres.
FAQ on
Sepahijala Wildlife Sanctuary
What time of year is best for visiting the Sepahijala Wildlife Sanctuary?

Although the temperature is mild year-round and the scenery is green with the exception of the two muggy summer months of March and April, the best time is winter.
What additional costs are there at the Sepahijala Wildlife Sanctuary?

The wildlife refuge has a 10 INR per person entrance fee. The cost of parking the car is 30 Rs. per person. The cost of a camera is 20 Rupees. Each camera costs 400 rupees for videography.
How to reach Sepahijala Wildlife Sanctuary?

From the Agartala bus stand, there are buses and small cars that go to Bishramganj (33 kms). The distance from the Agartala Railway Station to the closest railhead is 27.3 kilometres. The closest airport is at Agartala, which is located 40.6 kilometres away.
Which restaurants are close to Sepahijala Wildlife Sanctuary?

Hotel Mandira (6.6 km), Mairang Restaurant (28.8 km), and Appayan (11 min away) are some of the closest restaurants.
Which attractions are close to Sepahijala Wildlife Sanctuary?

Clouded Leopard National Park (1 min away), Neermahal (59 min away), and Ujjayanta Palace (47 min away) are some of the closest attractions.
Special Tip
Some of the lodging options nearby include Forest Dak Bungalow 'Absaroka,' Ginger, Hotel Sonar Tori, Hotel Haven Intercontinental, and Hotel Palace Inn. Please bring comfortable shoes because you will need to go around the park in search of great sights.
By Atharva Yeshwardhan
Disclaimer: Please note that the content of this blog/article including links, texts, images, and graphics is only meant for informational purposes. We do not intend to infringe any copyright policy or do not possess any third-party material. If you have issues related to any of our content or images, kindly drop your message at info@connectingtraveller.com