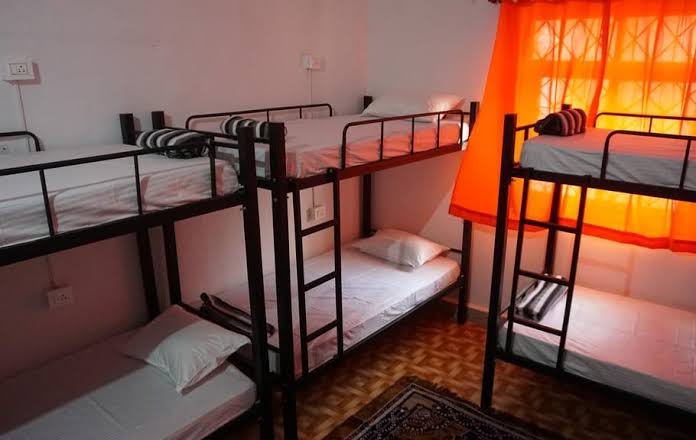 Goa
Footloose Hostel
Open Time : Open 24 hours
Entry : paid
Address : FootLoose Hostel Goa, Anjuna, Goa, India
More Travel Tips from
Goa
Why to visit
Footloose Hostel
The property, which is located on Ozran Beach, is a lively area that is always bursting with activities and an exciting nightlife. The dorms, which are similar to rooms, are large and well-equipped. Barbecue facilities are available to visitors at the hostel. The cost of lodging is approximately INR 700.
𝗙𝗮𝗰𝗶𝗹𝗶𝘁𝗶𝗲𝘀:-
• Library
• Smoking Designated Room
• Locker Facilities
• Garden
• Terrace
• Hot/ Cold Water
𝗔𝗰𝘁𝗶𝘃𝗶𝘁𝗶𝗲𝘀 𝗮𝗻𝗱 𝗘𝗻𝘁𝗲𝗿𝘁𝗮𝗶𝗻𝗺𝗲𝗻𝘁:-
• Live Music/ Performance
• Indoor Play Area
• Walking and Hiking Tours
• Biking Tours
𝗞𝗲𝘆 𝗟𝗮𝗻𝗱𝗺𝗮𝗿𝗸𝘀:-
• Goa International Airport ( by air- 43 km)
• Karmali Railway Station ( by train- 29.5 km)
• Panjim Bus Station (by bus - 18 km)
The standard time of check-in is 10 am and check-out is 11 am.
Special Tip
Staying here gives you the opportunity to visit some well-known tourist destinations such as Baga Beach and Calangute Beach ( 5 km away). Although the hostel serves wonderful food, if you prefer to eat elsewhere, you can go to the well-known The Spice Trader restaurant, which specialises in Chinese cuisine.
By Abhilasha Prasad