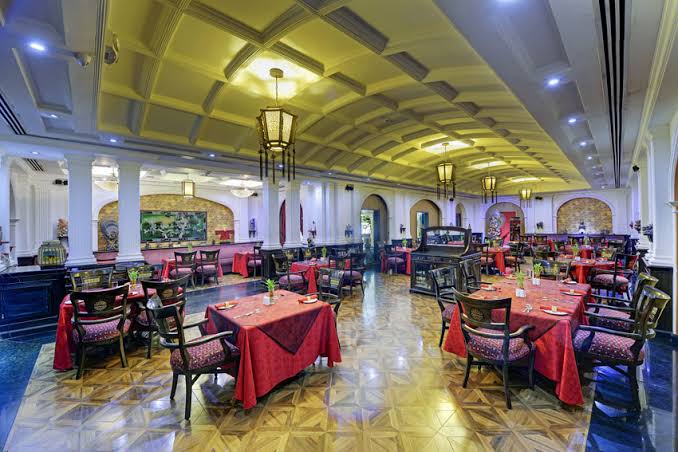 More Travel Tips from
Bhubaneswar
Why to visit
Lemon Grass
Lemon Grass is one of the best locations to enjoy exotic food in Bhubaneshwar. This restaurant is located at the Mayfair Lagoon, which is Bhubaneshwar's top 5-star hotel. The Mayfair Lagoon defines exclusivity at its finest, and everything about it embodies the ethos of Eastern hospitality and grace.
Lemon Grass is a restaurant known for its cuisine and atmosphere, and it is in line with the Mayfair Lagoon's great quality. Everything about it, from the title to the interiors to the meals, transports you to the Orient. Sushi and the greatest of Chinese cuisine are among their specialty dishes.
The meal is a popular with both locals and guests, and this establishment has a 100% hit record. The environment is said to be incredible, and the service is top-notch. The cuisine is a great combination of the best of oriental cuisine.
FAQ on
Lemon Grass
What are the many cuisines available at the restaurant?

Seafood Thai Malaysian Singaporean Sushi Cantonese Chinese Oriental and Pan Asian cuisines are served in the restaurant.
What are the restaurant's must-order dishes?

You must order the lemon coriander soup and other dishes when dining at this restaurant.
Special Tip
I'd recommend their most iconic Tom Yum Soup, which was translucent, incredibly sour, and peppery, with a flavour of lemongrass, fish sauce, and lime juice that made it quite delicious.
By Haniya Aamir