×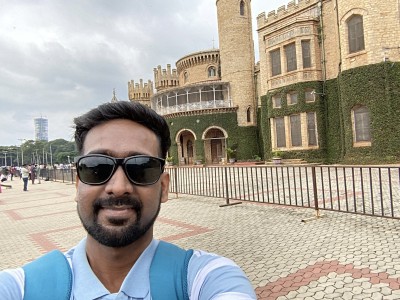 Vicky Bulle
Mumbai , India
Pharmacist by profession. Tra...
I speak: English, Hindi, Marathi
verified (Local host)

Contact
Hi there! About Me
Pharmacist by profession. Traveller by passion. Live your life with fullest without any hesitation. Love to travel.Trekking,Eating food. People's management skill. Time management skill is my expertise. If you wish to join for trek, night cycling, nearby resorts or cafe meet, contact me. Mumbai,Thane,New Mumbai, Palghar
On - Call Consultancy
Let's connect for customised Experience
Just let me know your preferences for a private and personalized experience!
Contact
Half Day, 4hr
6 famous historic place will be covered in 8 hour enjoy half day tour in Maharashtra
Home stay
800/night
Available Services
Males,Students
Food

Wifi

Nearest Landmark
Near Thakur mall dahisar
Request Stay
Recently visited bangalore